AccuWeather Forecast

Drought warning in 24 Pa. counties
Friday, September 17, 2010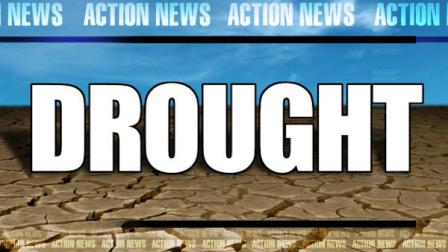 HARRISBURG, Pa. (AP) - September 17, 2010 -- The rain Thursday night wasn't nearly enough to erase the deficit from our long, dry summer.
Pennsylvania environmental officials have put 24 counties under a drought warning and the rest of the state under a drought watch.
Meager rainfall and high temperatures prompted the Department of Environmental Protection to issue the warnings Thursday. DEP Secretary John Hanger says a hot, dry summer has led to steadily declining ground and surface water levels.
Counties under a drought warning include Philadelphia, Allegheny, Lehigh, Lackawanna, Luzerne, Bucks, Montgomery and Washington. Hanger is urging residents of affected counties to voluntarily reduce water use by 10 to 15 percent.
A drought watch is the lowest of three advisory levels and a drought warning is the second-most severe condition. No counties in the state are under a drought emergency.
Get more AccuWeather Forecast »
pennsylvania
,
philadelphia
,
lehigh county
,
luzerne county
,
bucks county
,
montgomery county
,
accuweather forecast

Copyright ©2014 ABC Inc., WPVI-TV/DT Philadelphia, PA. All Rights Reserved.