Local/State

Raleigh police investigating shooting, carjacking
Wednesday, October 02, 2013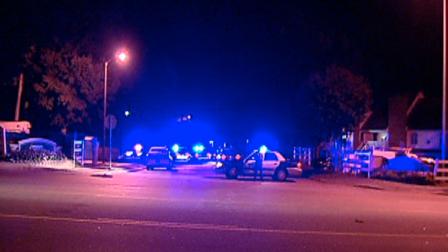 RALEIGH (WTVD) -- Raleigh police are investigating a shooting and carjacking overnight.
It happened around 11 p.m. Tuesday in the 4700 hundred block of Dansey Drive at the Tapers Apartment Complex.
» Click here to view a map of the area «
Police have not released any details about the incident, including the condition of the victim when he was taken to the hospital.
Authorities are still searching for the man's stolen vehicle.
The shooting comes as officials investigate five reported kidnappings and armed robberies that happened after dark and within days of each other in northwest Raleigh last week.
Police said they don't believe Tuesday's incident is related to the other crimes, and would only say they are still investigating along with the Wake County Sheriff's Office.
The unsolved incidents are leaving some residents on edge.
One resident told ABC11 that she is "scared to death" when she goes to work in the morning and when she comes home. She said she carries a bat with her when she walks to her car from her apartment.
See It On TV | Report A Typo |  Send Tip |  Get Alerts | Send us photos
Follow @abc11 on Twitter  |  Become a fan on Facebook
(Copyright ©2014 WTVD-TV/DT. All Rights Reserved.)
north carolina news
,
wake county news
,
raleigh news
,
robbery
,
kidnapping
,
local/state
Copyright ©2014 ABC Inc., WTVD-TV/DT Raleigh-Durham, NC. All Rights Reserved.