Local/State

Officials: Man bit off girlfriend's ear
Monday, October 14, 2013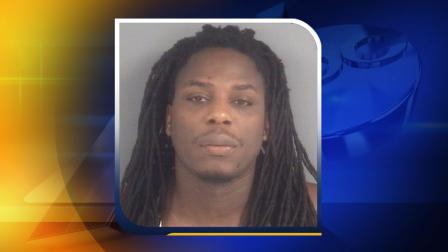 FAYETTEVILLE, N.C. (WTVD) -- Cumberland County authorities are searching for a registered sex offender after they say he beat a woman and bit off her right ear.
Deputies say 31-year old Luther Paul Whittington, Jr. of Fayetteville allegedly beat and kicked his girlfriend before maiming her.
Whittington is wanted on charges of maiming, first degree burglary, assault on a female, assault on a child, and assault inflicting serious injury in the presence of a minor.
The victim told investigators she and her two young daughters were in their home Friday night when Whittington broke into the home via a living room window. The victim and her daughters ran to hide in a bathroom when Whittington found them.
Whittington allegedly beat, kicked and punched the woman as her children watched and tried to help their mother.
Whittington is described as a black male black hair and brown eyes. He wears his hair in long dreadlocks.  Whittington 5'10" tall and weighs 145 pounds.  He has a tattoo on his right arm with the name "TIKA" printed on it.  
He is believed to be driving a 1991 blue four-door Honda Accord.
If you know of Whittington's whereabouts, please do not approach him.  Contact the Cumberland County Sheriff's Office at (910) 323-1500.
See It On TV | Report A Typo |  Send Tip |  Get Alerts | Send us photos
Follow @abc11 on Twitter  |  Become a fan on Facebook
(Copyright ©2014 WTVD-TV/DT. All Rights Reserved.)
north carolina news
,
cumberland county news
,
fayetteville news
,
local/state

Copyright ©2014 ABC Inc., WTVD-TV/DT Raleigh-Durham, NC. All Rights Reserved.