Local/State

Governor McCrory calls for moment of silence in honor of Veterans Day
Sunday, November 10, 2013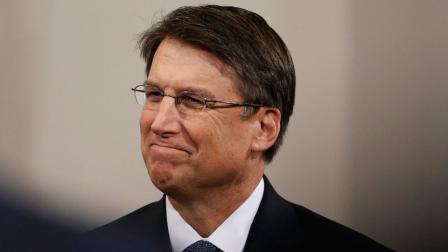 RALEIGH (WTVD) -- Governor Pat McCrory has called for a moment of silence to be held Monday in honor of the courage and patriotism of our nation's veterans.
"Nothing is more noble than sacrifice," Governor McCrory said. "The sacrifice put forth by veterans, active military men and women and military families cannot be overstated. Our nation was built by - and continues to be strengthened by - our service members. It is a point of pride that so many of them hail from North Carolina."
The moment of silence will take place Monday at 11 a.m.
The governor has signed a proclamation declaring Veterans Day in North Carolina. Read a copy of it here.
See It On TV | Report A Typo |  Send Tip |  Get Alerts | Send us photos
Follow @abc11 on Twitter  |  Become a fan on Facebook
(Copyright ©2014 WTVD-TV/DT. All Rights Reserved.)
north carolina news
,
wake county news
,
raleigh news
,
pat mccrory
,
local/state

Copyright ©2014 ABC Inc., WTVD-TV/DT Raleigh-Durham, NC. All Rights Reserved.