Local/State

Man shot in Raleigh, suspect in custody
Monday, November 11, 2013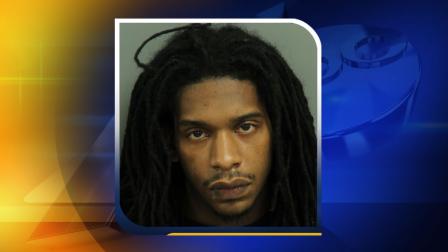 RALEIGH (WTVD) -- Police are investigating a shooting that left a man injured early Monday morning.
According to investigators at the scene, two men were "play fighting" at a home in the 3100 block of Kingstree Court off Rawls Drive, near Poole Road around 2 a.m. when it got out of hand and one man shot the other.
» Click here to view a map of the area. «
The injured man was later identified as 28-year-old Alshawn Martel Thomas. He was shot multiple times and was last listed in critical condition at WakeMed.
The alleged shooter, 23-year-old Paul Emanuel Gainey, has been charged assault with a deadly weapon with intent to kill inflicting serious injury and with possession with a firearm by a convicted felon.
Gainey was taken to the Wake County Detention Center. The investigation of the case continues.
See It On TV | Report A Typo |  Send Tip |  Get Alerts | Send us photos
Follow @abc11 on Twitter  |  Become a fan on Facebook
(Copyright ©2014 WTVD-TV/DT. All Rights Reserved.)
north carolina news
,
wake county news
,
raleigh news
,
shooting
,
local/state

Copyright ©2014 ABC Inc., WTVD-TV/DT Raleigh-Durham, NC. All Rights Reserved.