Local/State

Fayetteville man charged with running over wife
Friday, November 15, 2013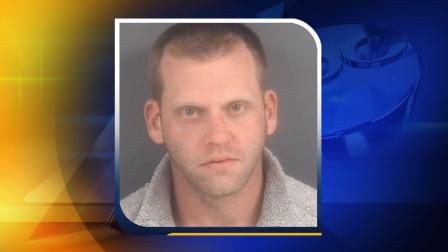 FAYETTEVILLE, N.C. (WTVD) -- The Cumberland County Sheriff's Office has charged a Fayetteville man with running over his wife with his truck.
Deputies said 29-year old Ronald Joseph Guilette got into a verbal and physical domestic dispute with the woman in the front yard of their home.
During the fight, Guilette allegedly got into his truck and backed out of the driveway, and over his wife who was standing in the roadway.
The woman is being treated for a concussion, a spine fracture, and a broken hand - along with multiple lacerations - at Cape Fear Valley Medical Center.
Guilette is charged with assault with a deadly weapon.  Bond was set at $5,000.
See It On TV | Report A Typo |  Send Tip |  Get Alerts | Send us photos
Follow @abc11 on Twitter  |  Become a fan on Facebook
(Copyright ©2014 WTVD-TV/DT. All Rights Reserved.)
north carolina news
,
cumberland county news
,
fayetteville news
,
local/state

Copyright ©2014 ABC Inc., WTVD-TV/DT Raleigh-Durham, NC. All Rights Reserved.