Local/State

Multiple county chase ends in Durham
Wednesday, December 18, 2013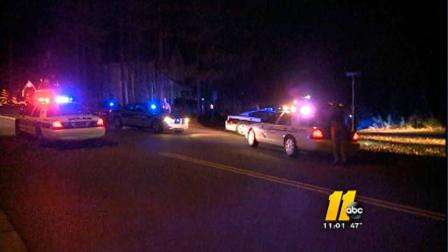 DURHAM (WTVD) -- A four-county chase ended with a crash in Durham Tuesday night.
It ended at Stadium Drive and Birmingham Avenue, off of Duke Street.
Two suspects jumped out of the car and ran away, but they were caught a short time later at the Duke Regional Hospital parking lot.
The Highway Patrol told ABC11 that the chase started in Guilford County when a trooper clocked the car going 80 in a 65mph zone. The chase made its way through Alamance, Orange and Durham counties, along Interstates 40 and 85, before it ended in the crash.
Troopers say the chase lasted less than an hour.
One of the men in the car was later identified as 30-year-old Abdur-Rahim Muhammad of Durham. He has outstanding warrants for him in Wake County and Durham County.
See It On TV | Report A Typo |  Send Tip |  Get Alerts | Send us photos
Follow @abc11 on Twitter  |  Become a fan on Facebook
(Copyright ©2014 WTVD-TV/DT. All Rights Reserved.)
north carolina news
,
durham county news
,
alamance county news
,
local/state
Copyright ©2014 ABC Inc., WTVD-TV/DT Raleigh-Durham, NC. All Rights Reserved.