Local/State

Man behaving strangely dies in Fayetteville
Tuesday, December 31, 2013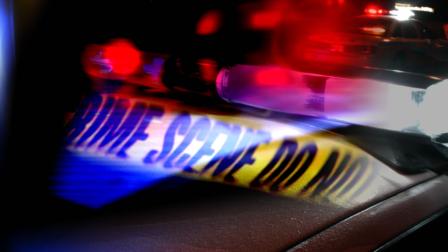 FAYETTEVILLE, N.C. (WTVD) -- The Fayetteville Police Department says it's investigating after a man behaving strangely apparently went into cardiac arrest and died.
Officers were sent to the 400-block of School Street just before 4 a.m. They found 26-year-old Eugene Gibson clothed in a T-shirt and pajama bottoms rolling around in the middle of the road.
Police said - at the request of medical workers - they held Gibson's wrists while firefighters held his legs so medical workers could check him out.
A department spokesperson said within 30 to 60 seconds, Gibson's condition appeared to stabilize and officers let go of his wrists.
But while the medical assessment continued, Gibson appeared to go into cardiac arrest and he died on the way to Cape Fear Valley Medical Center.
Police said no force was ever used on Gibson, but a full investigation is underway to learn why he died.
See It On TV | Report A Typo |  Send Tip |  Get Alerts | Send us photos
Follow @abc11 on Twitter  |  Become a fan on Facebook
(Copyright ©2014 WTVD-TV/DT. All Rights Reserved.)
north carolina news
,
cumberland county news
,
fayetteville news
,
local/state

Copyright ©2014 ABC Inc., WTVD-TV/DT Raleigh-Durham, NC. All Rights Reserved.