Local/State

3 suspects wanted in connection with New Bern Ave. assault
Sunday, January 05, 2014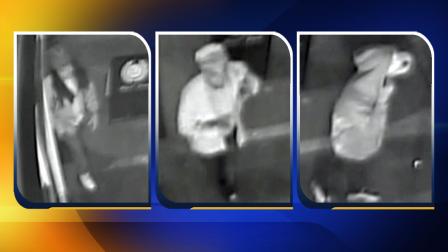 RALEIGH, N.C. (WTVD) -- Raleigh police are asking for the public's help in tracking down three suspects wanted in connection with a shooting on New Bern Avenue.
Officers say the 39-year-old victim caught a ride with the three men in the surveillance pictures on December 26 after going to a nightclub.
Police say the victim was then driven to the 1600 block of New Bern Ave., ordered out of the car, and then shot.
One suspect is described as a black male with a light skin tone and dreadlocks . The other two suspects are described as black males who are thought to be in their teens to early 20s.
Anyone with information that might assist the investigation should call Raleigh CrimeStoppers at (919) 834-HELP .
See It On TV | Report A Typo |  Send Tip |  Get Alerts | Send us photos
Follow @abc11 on Twitter  |  Become a fan on Facebook
(Copyright ©2014 WTVD-TV/DT. All Rights Reserved.)
north carolina news
,
wake county news
,
raleigh news
,
shooting
,
local/state

Copyright ©2014 ABC Inc., WTVD-TV/DT Raleigh-Durham, NC. All Rights Reserved.