Local/State

Wake County works weekend to meet NC Fast deadline
Saturday, February 01, 2014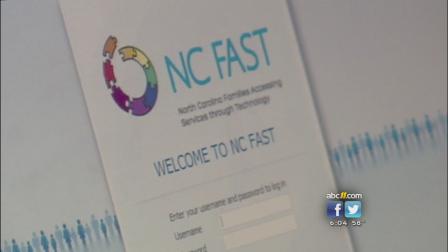 WAKE COUNTY, N.C. (WTVD) -- Wake County Health Department employees are working through the weekend to process 3,000 backlogged cases associated with the problem-plagued NC Fast food stamps program.
On Thursday, the county announced they would have the cases finished by this coming Friday.
Permanent and temporary staffers are now working overtime, including Saturday and Sunday, to complete the food stamp application by the deadline.
"It is very important to us that we process the backlogged applications and that people get the services that they need," said Liz Scott, Human Services Assistant Director. "We are working all weekend and later into the evening. If people see that we are calling or receive a message from us, it will help us greatly if they can respond quickly."
The U.S. Department of Agriculture has given the North Carolina Department of Health and Human Services until Monday, February 10 to process backlogged cases.
See It On TV | Report A Typo |  Send Tip |  Get Alerts | Send us photos
Follow @abc11 on Twitter  |  Become a fan on Facebook
(Copyright ©2014 WTVD-TV/DT. All Rights Reserved.)
north carolina news
,
wake county news
,
department of health and human services
,
local/state

Copyright ©2014 ABC Inc., WTVD-TV/DT Raleigh-Durham, NC. All Rights Reserved.