Local/State

Attempted robbery on NC State campus, alert issued
Thursday, February 06, 2014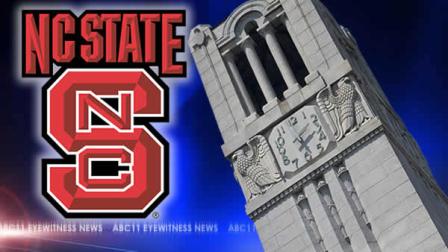 RALEIGH (WTVD) -- N.C. State officials issued an alert to students after an attempted robbery on campus Thursday.
A female student reported that someone tried to rob her in the courtyard north of Burlington Labs around 1:30 p.m.
She told police that the man pushed her from behind and tried to grab her wallet from her hand.
The suspect then fled south towards Katherine Stinson Drive on foot.
The victim was not injured.
The suspect is described as a white male, approximately 5 foot 4 inches tall, in his 40s with short hair, wearing a black toboggan, dark colored hooded sweatshirt and having some facial hair.
Anyone with information about the incident should call (919) 515-3000.
See It On TV | Report A Typo |  Send Tip |  Get Alerts | Send us photos
Follow @abc11 on Twitter  |  Become a fan on Facebook
(Copyright ©2014 WTVD-TV/DT. All Rights Reserved.)
north carolina news
,
wake county news
,
raleigh news
,
nc state
,
local/state

Copyright ©2014 ABC Inc., WTVD-TV/DT Raleigh-Durham, NC. All Rights Reserved.