Local/State

North Carolina museum to show photos from Durham Bulls' 2013 season
Sunday, February 23, 2014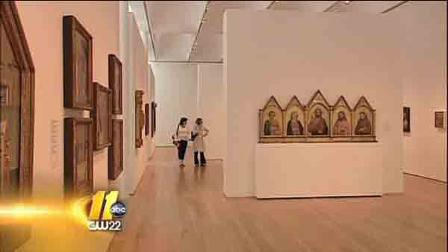 RALEIGH, N.C. -- The North Carolina Museum of Art will exhibit photographs and video taken by 10 artists that chronicle the Durham Bulls' 2013 season.
The exhibit, "Bull City Summer," opens Sunday. It features work by nationally and internationally acclaimed photographers who documented the Bulls' 72 home games.
Photographs and video also will be exhibited later at CAM Raleigh and the American Tobacco Campus's Crowe Lobby Gallery, located beside the ballpark.
Project director Sam Stephenson most recently did the Jazz Loft Project about a legendary jazz haunt in New York City in the late 1950s and 1960s. He says "Bull City Summer" developed from his desire to document something current.
See It On TV | Report A Typo |  Send Tip |  Get Alerts | Send us photos
Follow @abc11 on Twitter  |  Become a fan on Facebook
(Copyright ©2014 by The Associated Press. All Rights Reserved.)
north carolina news
,
wake county news
,
raleigh news
,
durham bulls
,
local/state

Copyright ©2014 ABC Inc., WTVD-TV/DT Raleigh-Durham, NC. All Rights Reserved.